The holiday season is a time of warmth, joy and celebration.
It's a time when we gather with loved ones, exchange heartfelt gifts and create lasting memories.
One gift that never fails to bring a smile to someone's face is a beautiful bouquet of flowers.
In this article, we will explore the perfect flowers to send at Christmas, adding a touch of nature's beauty to the festivities and making the holiday season even more special.
Whether you are looking for a vibrant centerpiece for your own home or a thoughtful gift for a loved one, these Christmas flowers are sure to brighten any space and spread the joy of the season.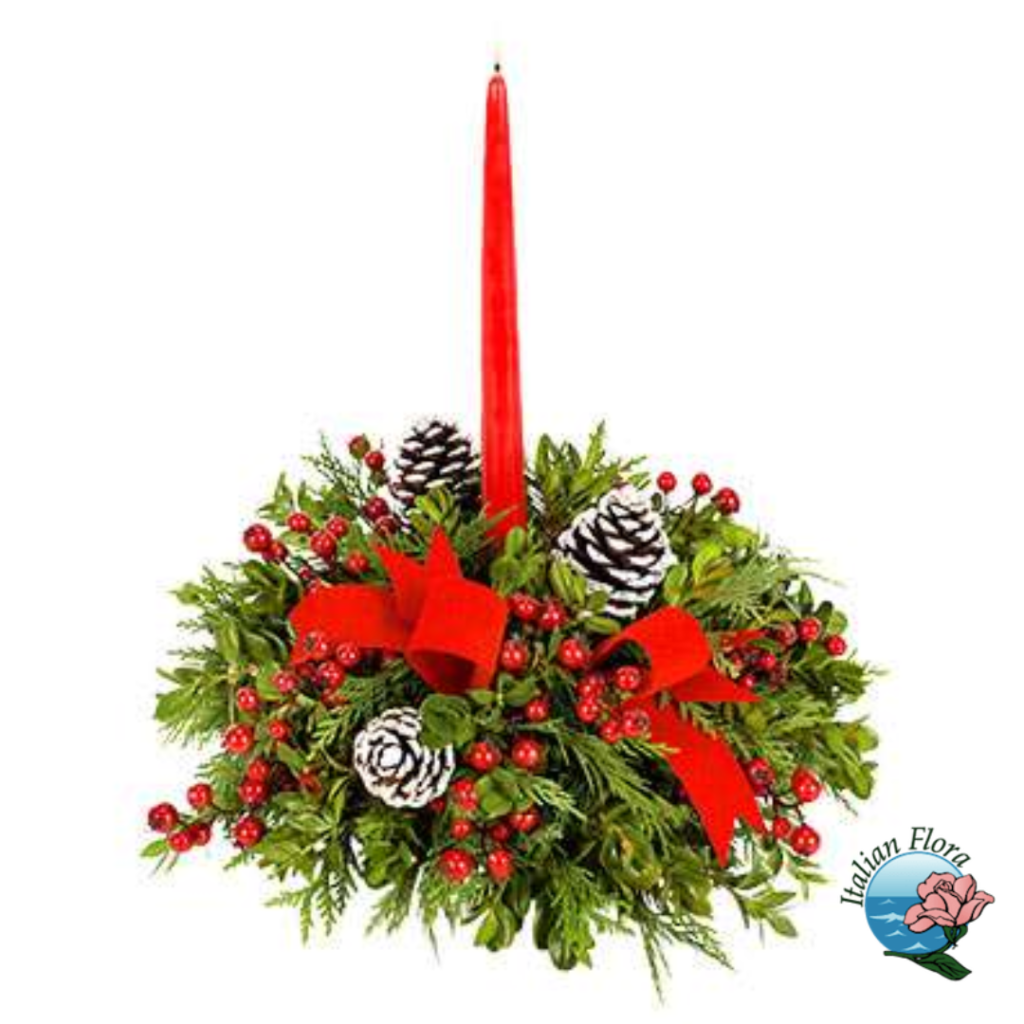 The Symbolism of Christmas Flowers
When it comes to Christmas flowers, red is the dominant color that signifies the spirit of the season.
Roses, particularly the Red Roses Bouquet from Italian Flora, are an excellent choice for expressing love and warmth.
Red roses have long been associated with Christmas and symbolize passion, beauty and affection.
Its velvety petals and rich fragrance make it a classic favorite.
Another popular choice is the Multi-Colored Roses Bouquet, which adds a vibrant burst of color to any holiday gathering.
If you prefer something other than roses, Carnations are also a popular choice for the season.
Especially the Festive Flower Arrangement from Italian Flora, with its beautiful array of gorgeous red flowers and adorned with charming christmas decorations will make a perfect centerpiece for your Christmas eve.
Capturing the Essence of Christmas with Blooms
There are several other flowers that embody the essence of Christmas.
Poinsettias are an iconic choice, with their vibrant red and green foliage representing the colors of the holiday.
Italian Flora's Poinsettia Plant is a stunning option, perfect for decorating your home or sending as a festive gift.
For a more elegant and sophisticated touch, consider the White and Pink Roses Bouquet, which combines the purity of white roses with delicate pink blooms, exuding grace and elegance.
Additionally, the Christmas Orchid Plant adds a touch of exotic allure with its graceful blooms and long-lasting beauty.
Another great option is the Christmas Basket Arrangement, which combines a variety of beautiful flowers and greens that perfectly capture the spirit of the season.
Christmas is a time for spreading joy and love and what better way to do so than with the gift of flowers?
Whether you choose the classic beauty of roses, the festive elegance of poinsettias, or the exotic allure of orchids, Italian Flora offers a wide variety of options to suit every taste and preference.
With their stunning floral arrangements and high-quality products, you can be confident that your Christmas flowers will bring cheer and happiness to all who receive them.
This holiday season, celebrate in style by adorning your home or surprising a loved one with these exquisite Christmas blooms from Italian Flora. Do you want to send flowers worldwide? Look no further than Italian Flora, the premier online flower delivery service for every occasion!