What are the best flowers to give someone in the hospital?
When a loved one or friend is in the hospital, it's natural to want to brighten their spirits and show your support.
One of the most thoughtful and uplifting ways to do this is by sending flowers.
Not only do flowers bring a burst of color and fragrance to the sterile hospital environment.
They also convey a message of hope, healing, and care. In this article, we will explore the best flowers to give someone in the hospital, taking into account their preferences, the significance of different blooms, and the convenience of online flower delivery services like Italian Flora.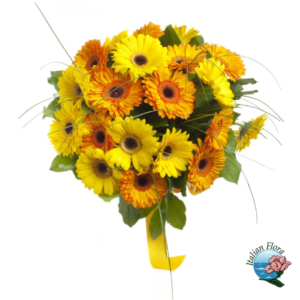 The Importance of Selecting the Right Flowers for Hospital Delivery
Selecting the right flowers to give someone in the hospital is crucial, as certain blooms may have specific meanings or potential allergic reactions.
It is important to choose flowers that are cheerful, non-allergenic, and easy to care for.
Bright and cheery blooms are perfect for upliftment and are usually much appreciated by hospital patients.
We believe Gerbera daisies to be the perfect flowers for hospital deliveries and we recommend sending them in mixed bouquets with other seasonal blooms.
These flowers are known for their vibrant colors, long-lasting blooms and cheerful nature.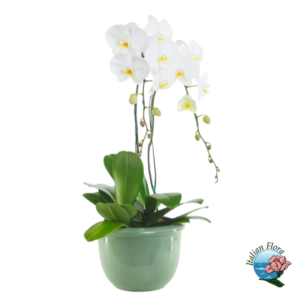 Orchids are another excellent option to go for when looking for elegant blooms to send to the hospital.
They are a beautiful and long-lasting flower with symbolic meanings of beauty, love, and strength.
Additionally cyclamen here come in as the most popular flower to give to someone in the hospital or to someone who is sick.
These flowers are often associated with healing and well-wishes, making them a thoughtful and symbolic choice.
These flowers can be easily ordered and delivered through online flower delivery services, such as Italian Flora, which offers a wide range of hospital-friendly flower bouquets and arrangements with worldwide flower delivery and international flower delivery options.
Same-Day Flower Delivery for Hospital-Specific Arrangements
When a loved one is in the hospital, time is of the essence.
Sending flowers as soon as possible can bring an immediate sense of comfort and support.
That's where same-day flower delivery comes in.
With Italian Flora's reliable and efficient service, you can ensure that your carefully chosen floral arrangement arrives at the hospital promptly, boosting the spirits of your loved one without delay.
Specific products from Italian Flora that are perfect for hospital delivery are the Get Well Soon Bouquets.
These beautiful arrangements include vibrant Gerbera daisies, elegant orchids, and fresh greenery, all carefully arranged to bring joy and optimism to the recipient's hospital room.
They also have a number of plants that can make great gifts.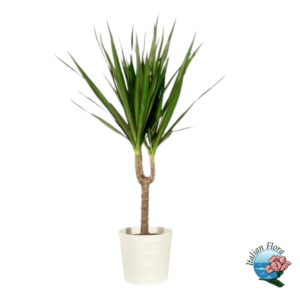 A hearty blooming plant like an azalea or a fragrant gardenia , for instance, is a beautiful way to bring life to a hospital room.
With just a few clicks, you can send this thoughtful bouquet or any of their other great arrangements to brighten their day and show your love and care.
When deciding on the best flowers to give someone in the hospital, it's important to consider their preferences, the symbolic meanings of different blooms, and the convenience of online flower delivery services.
Italian Flora, with its extensive selection of hospital-friendly flowers and quick same-day flower delivery, offers the perfect solution for sending your love and well-wishes to your loved one's hospital room, no matter where they are.
Whether you opt for cheerful Gerbera daisies, elegant orchids, or healing chrysanthemums, the right flowers delivered at the right time can bring a sense of comfort, healing, and positivity to your loved one during their hospital stay.
Brighten their day with a beautiful arrangement from Italian Flora and let them know they are in your thoughts and prayers.
Elevate Your Special Occasions with an Elegant White Spatiphyllum Plant – Perfect for Weddings and More! Looking for an elegant